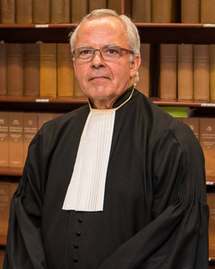 Paul van de Laarschot is the managing director, founder of the firm and principal attorney. His practice includes bankruptcies, estate law, and corporate law. Recognized by his peers as an outstanding lawyer, Mr. van de Laarschot brings more than forty years of experience as an attorney to the practice.
Owner and Principle Attorney
Roelof Bijkerk is Senior Associate at Van de Laarschot & Associates. His practice includes labor law, commercial law, personal injury law and the general litigation practice. He has more than twenty five years of experience as an attorney and is recognized by his colleagues as an excellent, prudent and reliable attorney.