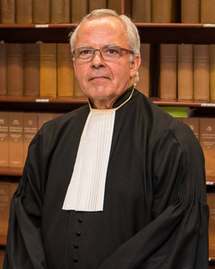 Paul E.A.L.M. van de Laarschot
Owner and Principle Attorney
Paul E.A.L.M. van de Laarschot - Principal Attorney
Paul van de Laarschot is the managing director, founder of the firm and principal attorney. His practice includes bankruptcies, estate law, and corporate law. Recognized by his peers as an outstanding lawyer, Mr. van de Laarschot brings more than forty years of experience as an attorney to the practice.
He was born in Curaçao, Netherlands Antilles in 1949 and speaks Dutch, English, and German. At home Paul is a dedicated husband and father. He travels often with his family to see the wonders the world has to offer. In his spare time, Paul has also taken up golf as a pastime. Paul is very fond of history and of the arts which is why the office features an impressive collection of art by local artists.
Education
Master's Degree in Law 1974
University of Nijmegen, The Netherlands
Mediator 2001
Admitted to the bar:
The Netherlands 1976
Netherlands Antilles 1984
Practice Areas
Bankruptcies
Estate Law
Corporate Law
Commercial Law
Construction Law
Patent and Trademark Law
Member of:
Dutch Bar Association 1976 – 1983
Curaçao Bar Association 1984 – Present
President of the Stichting Het Wit Gele Kruis 1985 - 1990
Downtown Management Organization Board Member 1995 – 2010
Treasurer Curaçao Bar Association 1997 – 2000
Court of Appeal in Disciplinary Cases 1998 – Present
Honorary Consul of Hungary in the Netherlands Antilles 1998 – Present
Lighthouse Club 2002 – Present
Vice-Dean of the Curaçao Bar Association 2011 – 2012
Secretary of the Consular Corps Curaçao 2017 - Present
Accomplishments:
Piercing the Corporate Veil. This case is the first and only legal case so far (CITCO vs. Krijger) in the Dutch Kingdom in which the Supreme Court recognized that two separate companies were in fact one and the same; thereby setting legal precedence for future cases.
Liquidator of many large businesses in bankruptcy such as:
Spinola Super Jumbo N.V. was at the time Curaçao's largest supermarket. Part of this bankruptcy was Colon Shopping Center which leased spaces to 70 companies and residents of apartments. The Company was declared bankrupt on 28 August, 1998.
M.I.D. Capital Corporation N.V. was based on Curaçao and was used to raise capital for a timeshare project in Aruba. The company was declared bankrupt on June 22, 2001; by decision of 4 June 2010, the original trustees were fired and replaced by Mr. van de Laarschot. After his appointment, 4 distributions to 376 creditors followed.
Imperial Trust N.V. was based in Aruba and was used to raise capital for the same timeshare project as for which M.I.D. Capital Corporation N.V. was established. The company was declared bankrupt on 3 July 2001; by order of 10 August 2010, the original trustees were fired and replaced by Mr. van de Laarschot. After his appointment, 4 distributions to 339 creditors followed.
The Curaçao Emergency Medical Services ("CEMS") foundation: an ambulance organization available 24/7 for the entire population of Curaçao. The foundation was established on April 28, 2000 and was declared bankrupt on March 15, 2011.
Dutch Antilles Express B.V. ("DAE") was established in Bonaire in 2005 and had its registered office in Curaçao since 2007. The company operated an airline and had 342 employees. DAE was declared bankrupt on August 30, 2013. The bankruptcy is still ongoing.
Kliniek Dr. J. Taams B.V. was one of three hospitals on Curaçao. The kliniek was declared bankrupt on July 1, 2015. There were 182 employees. The bankruptcy is still ongoing.
"I always deliver quality and service"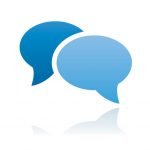 T.K.
"Paul is a very thorough and competent professional who always had my company and my personal best interests in mind. In this capacity, he has dealt for me with a wide range of challenges and issues. He is knowledgeable, dedicated, accessible when needed, honest, upfront and plain pleasant to work with."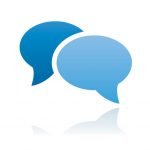 S.B.
"I know Mr. Van de Laarschot for over 30 years as a very professional lawyer. He has assisted me in many different projects and legal cases to full satisfaction. I could recommend him to anybody seeking legal advice in Curacao."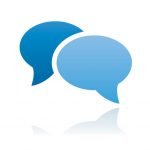 A.L.L.
"Paul comes, sees and conquers. He is great when it comes to fighting injustice. And if justice prevailed, it will be sealed with a good glass of wine. If justice did not prevail, a glass of wine serves as encouragement for a renewed fight."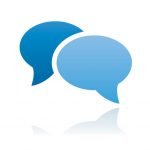 E.E
"If you're talking about Paul then you're talking about patience, perseverance and a targeted approach. All of them very dosed and balanced. The result is either profit or a life lesson. Both very welcome."